On 30th April 2019, Future Development Joint Stock Company ( Fudeso) has a contract with Fuji Clean about distributing, installing and operating Jokaso - wastewater treatment system according international standard in Vietnam.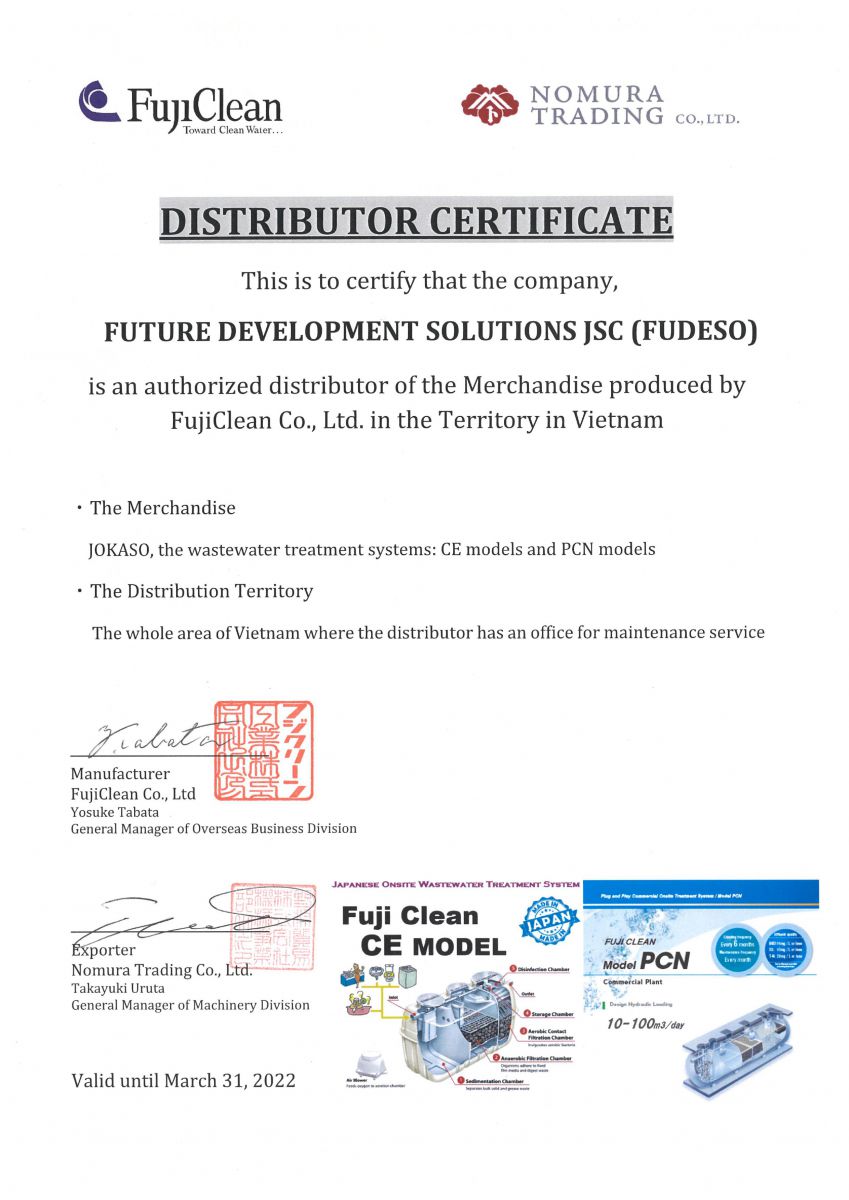 Jokaso is a wastewater treatment system that has been extensively researched and applied in Japan and a domestic wastewater treatment equipment built or installed by Jokaso Law for housing, home or residential area. Wastewater is mainly purified by microorganisms: Through the metabolism of microorganisms (anaerobic and aerobic) to remove pollutants (BOD, COD, Ammonia, Nitrate, P, ...) available in waste water.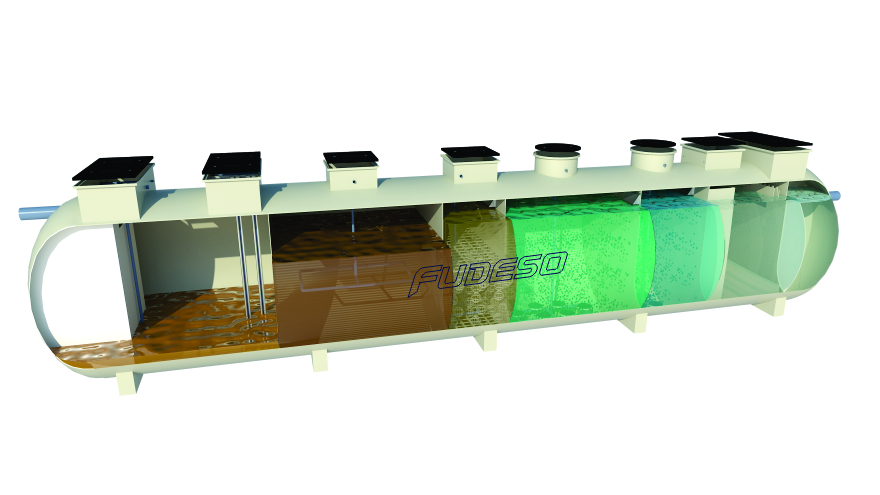 Jokaso wastewater treatment system was born in 1983 and commercialized in 1970 in Japan leading to the development of a series of Johkasou equipment. Fuji Clean was on the top of Jokaso equipment manufacturer in Japan with more than 45%, expanding to Asia, Australia and Europe. FUDESO is proud to be the official distributor of Fuji Clean about exchanging, cooperating and constructing Jokaso sewage treatment system with the desire to improve the environment becomes more green - clean - beautiful.